Posts for tag: teeth whitening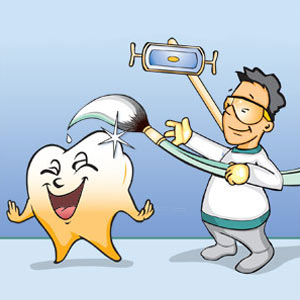 Home whitening kits are a popular way to turn a dull smile into a dazzling one. But these self-applied products only work for teeth with outer enamel stains — if the discoloration originates inside a tooth, you'll need professional treatment.
Known as "intrinsic staining," this type of discoloration most often occurs within a tooth's pulp or dentin layers. There are a number of causes like tooth trauma or tetracycline use at an early age. A root canal treatment used to remove infection from deep within a tooth can also cause discoloration: sometimes blood pigments left after tissue removal or the filling materials themselves can stain a tooth's interior.
Intrinsic staining can often be treated by placing a bleaching agent, usually sodium perborate, into the tooth's pulp chamber. But before undertaking this procedure on a tooth that's undergone a root canal treatment, we want to first ensure the filling is intact and still adequately sealing the tooth from infection. We also want to make sure the supporting bone is also healthy.
If all's well, we access the pulp in the same way as the root canal treatment, and preferably through the same access hole. We then clean out the pulp chamber of any stained matter and then ensure the root canals remain filled and sealed off from the pulp chamber.
We can then place the bleaching agent into the pulp, a process that will need to be repeated every three or four days to achieve the desired level of brightness. After each session we place a cotton pellet over the opening and held in place with a temporary adhesive; we can easily remove and re-apply this covering during subsequent sessions. Once we've achieved the desired color change, we seal the tooth with a permanent filling and restore the access cavity with a tooth-colored composite resin material bonded to the enamel and dentin.
There are other options for an intrinsically stained tooth like veneers or crowns that outwardly cover the discoloration. Internal bleaching, however, is a more conservative approach that causes less alteration of the tooth. If successful, it can restore a stained tooth to a brighter, more attractive shade.
If you would like more information on internal bleaching, please contact us or schedule an appointment for a consultation. You can also learn more about this topic by reading the Dear Doctor magazine article "Whitening Traumatized Teeth."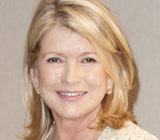 Here's a quick quiz: What recent activity did domestic guru Martha Stewart share via social media for the first time? Need a hint? Was she following the lead of other celebrities like rapper 50 Cent (AKA Curtis James Jackson III), actress Demi Moore and country music star LeAnn Rimes?
Give up? The answer is… she live-tweeted her visit to the dentist! Not only that, she also posted pictures of her mouth as she was undergoing an in-office whitening procedure.
Now, we understand that some might feel they don't need to see close-ups of Stewart's teeth under treatment. But we have to admire her for not trying to hide the fact that she's had the same procedure that has benefited so many people, whether famous or not. Plus, her pictures actually provide a good illustration of how the treatment works.
In-office whitening treatments are the fastest way to brighten up your smile. In a single one-hour visit, your teeth can be lightened by three to eight shades — and that's a big difference! How can we achieve such dramatic results? When you're under our direct supervision in an office setting, we can use the most concentrated bleach solutions safely and effectively. You can get similar results with custom-made trays and take-home lightening solutions we can prepare for you, but then the process will take longer.
If you look closely at her photos, you'll see that Stewart's lips, gums, and face are covered up to prevent any contact with the bleaching solution. She's also wearing protective eyewear, which not only keeps chemicals away, but also guards her eyes against strong lights, which are sometimes used in conjunction with bleach. When we perform in-office whitening procedures, we use safeguards like these for all of our patients — not just celebrities!
We also perform a complete oral examination before starting any whitening procedure, to be sure you don't have any underlying conditions that need to be treated before teeth whitening begins. That's something you just can't get from an over-the counter whitening product.
Teeth whitening is an effective and affordable way to give your smile a quick boost. But whether you decide to live-tweet your procedure — or keep your fans guessing about why your smile looks so good all of a sudden — that's up to you.
If you would like more information about the teeth whitening, please contact us or schedule an appointment for a consultation. You can learn more in the Dear Doctor magazine articles "Teeth Whitening" and "Important Teeth Whitening Questions Answered."