Posts for: May, 2016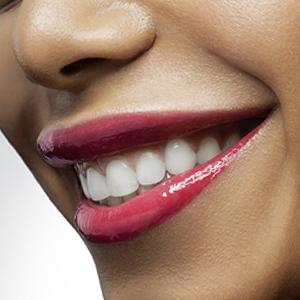 One of the most important aspects of social interaction is smiling, showing others we're confident and outgoing. Â Many people, though, are hesitant to use this important social skill because their teeth are unattractive.
But even the most unattractive teeth can be dramatically transformed through cosmetic dentistry. Here are 5 prominent ways we can restore beauty to your problem teeth.
Enamel shaping. Sometimes teeth can have an irregular shape that makes them stand out like a sore thumb. With this "sculpting" technique, we remove very small amounts of enamel, the outer protective layer of a tooth, which improves the tooth's overall shape without harming it.
Bonding. Recent developments in acrylics now make it easier to repair chipped, broken or decayed teeth with minimal preparation. The acrylic material can be molded to resemble a natural tooth and colored to precisely match its shade and that of neighboring teeth. It's then bonded to the tooth with a durability that can last through years of daily biting and chewing.
Veneers. These thin layers of dental porcelain are bonded to teeth to cover minor defects. Otherwise healthy teeth that are slightly chipped, stained or a bit out of alignment can get a more attractive "face" that's durable and lasting.
Crowns and Bridgework. Sometimes teeth are too heavily decayed or lost altogether to use bonding or veneers. With porcelain dental restorations that have a strong inner core and an outer life-like appearance, we can completely cover an individual damaged tooth with a custom-made crown or replace one or more missing teeth with fixed bridgework.
Dental Implants. Introduced over thirty years ago, implants are a popular tooth replacement choice. Â Its inner titanium post is surgically inserted into the jaw where bone cells grow and adhere to it to form a strong, lasting bond. Implants can be used for single teeth or as supports for fixed bridgework or removable dentures.
Regardless of your teeth's appearance problems, cosmetic dentistry has a solution. The first step is a comprehensive examination — from there we can advise you on the best options for turning your embarrassing smile into a more beautiful and confident one.
If you would like more information on the various techniques for smile transformation, please contact us or schedule an appointment for a consultation. You can also learn more about this topic by reading the Dear Doctor magazine article "Beautiful Smiles by Design."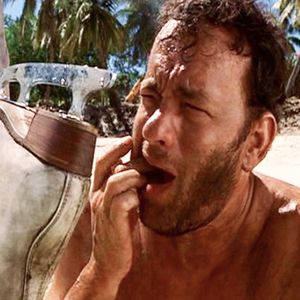 Did you see the move Cast Away starring Tom Hanks? If so, you probably remember the scene where Hanks, stranded on a remote island, knocks out his own abscessed tooth — with an ice skate, no less — to stop the pain. Recently, Dear Doctor TV interviewed Gary Archer, the dental technician who created that special effect and many others.
"They wanted to have an abscess above the tooth with all sorts of gunk and pus and stuff coming out of it," Archer explained. "I met with Tom and I took impressions [of his mouth] and we came up with this wonderful little piece. It just slipped over his own natural teeth." The actor could flick it out with his lower tooth when the time was right during the scene. It ended up looking so real that, as Archer said, "it was not for the easily squeamish!"
That's for sure. But neither is a real abscess, which is an infection that becomes sealed off beneath the gum line. An abscess may result from a trapped piece of food, uncontrolled periodontal (gum) disease, or even an infection deep inside a tooth that has spread to adjacent periodontal tissues. In any case, the condition can cause intense pain due to the pressure that builds up in the pus-filled sac. Prompt treatment is required to relieve the pain, keep the infection from spreading to other areas of the face (or even elsewhere in the body), and prevent tooth loss.
Treatment involves draining the abscess, which usually stops the pain immediately, and then controlling the infection and removing its cause. This may require antibiotics and any of several in-office dental procedures, including gum surgery, a root canal, or a tooth extraction. But if you do have a tooth that can't be saved, we promise we won't remove it with an ice skate!
The best way to prevent an abscess from forming in the first place is to practice conscientious oral hygiene. By brushing your teeth twice each day for two minutes, and flossing at least once a day, you will go a long way towards keeping harmful oral bacteria from thriving in your mouth.
If you have any questions about gum disease or abscesses, please contact us or schedule an appointment for a consultation. You can learn more by reading the Dear Doctor magazine articles "Periodontal (Gum) Abscesses" and "Confusing Tooth Pain."